Quality Carpet and Upholstery Cleaning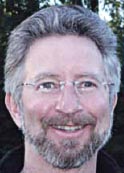 Olympic Care Carpet Cleaning has been providing superior quality carpet and upholstery cleaning services to South Snohomish/North King counties since 1989. Backed by extensive classroom education and twenty-plus years' experience, we have the knowledge and expertise to clean your carpet, upholstery, area rugs, vehicle interior, and even an occasional stuffed animal to the highest of standards.
Our state-of-the-art, truck-mounted cleaning system and environmentally friendly products are effective, safe, and will extend the life of your carpet and upholstery, saving you money in the long-run. Combined with our hard-earned reputation of providing honest and reliable service, you can be assured that we provide the top-level service of the name-brand carpet cleaners, but with a personal touch.